7 Ways to get the most out of your Deer Designer subscription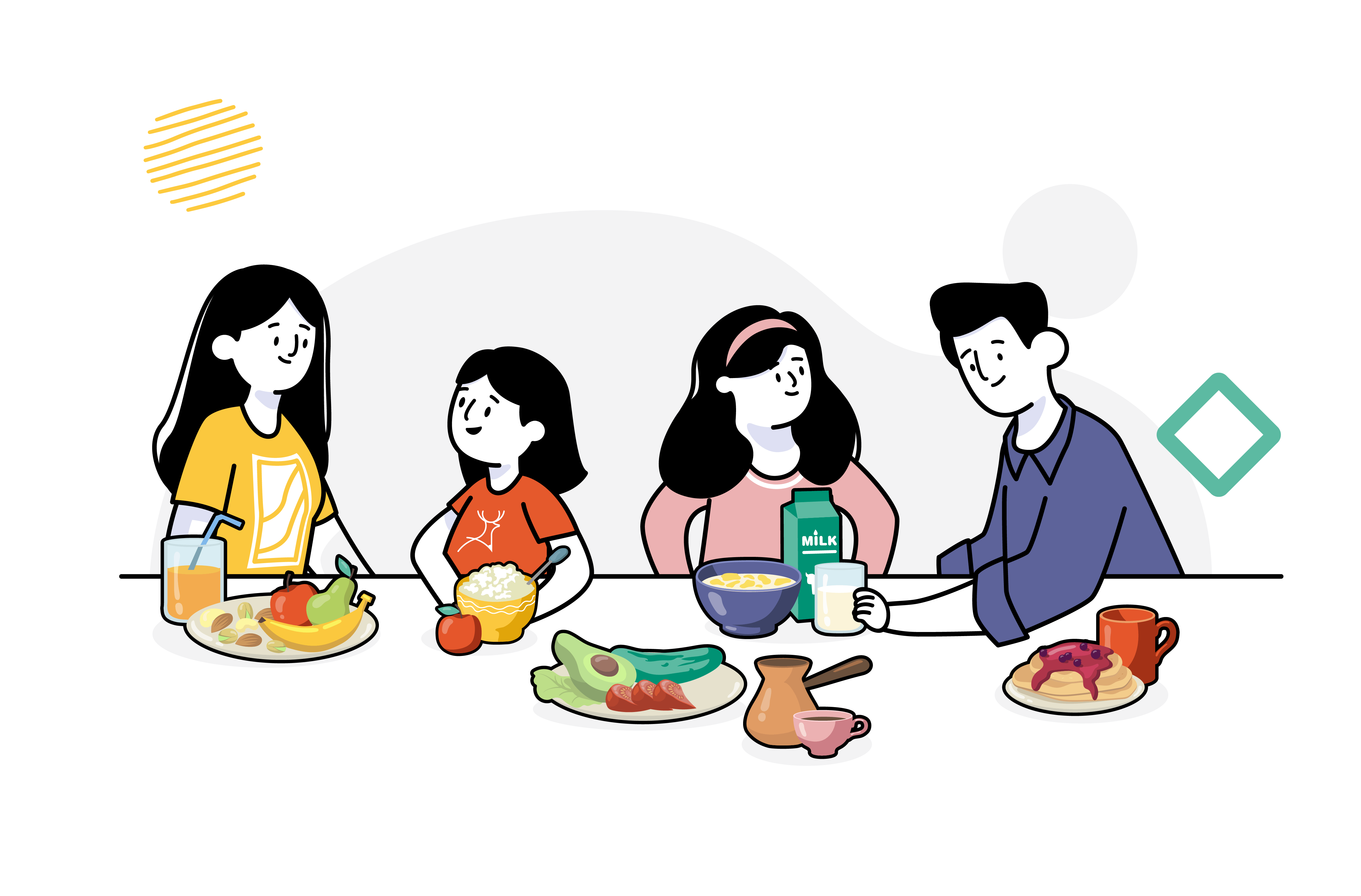 If someone invited you to an all-expenses-paid buffet dinner, what would you do to get the most out of the treat? I'm sure you'd come with an empty stomach, right? 
There are more ways to stuff yourself up and get more value for money without being a competitive eater.
A subscription service is similar to an all-you-can-eat restaurant in that you pay a flat fee and get access to a lot of options to satisfy your "cravings."
From streaming services to meal delivery subscriptions, there are a variety of services available to meet your needs. With the right strategies, you can maximize the value of your subscription service and get the most out of your investment.
In this article, you'll get tips to ensure you're making the most out of your subscription service, sprinkled with a bunch of food analogies for good measure.
Start hungry
An average stomach can handle up to a litre of food. So when you go to a buffet with an empty stomach, you can sample more food, especially the ones you've never tried before.
With Deer Designer: Most small and medium companies that rave about our services start their subscription with zero design experience and no in-house designer.
Therefore, with our designers' skills, our clients do not have to learn design or waste their time hiring and firing designers.
Munch on leafy greens first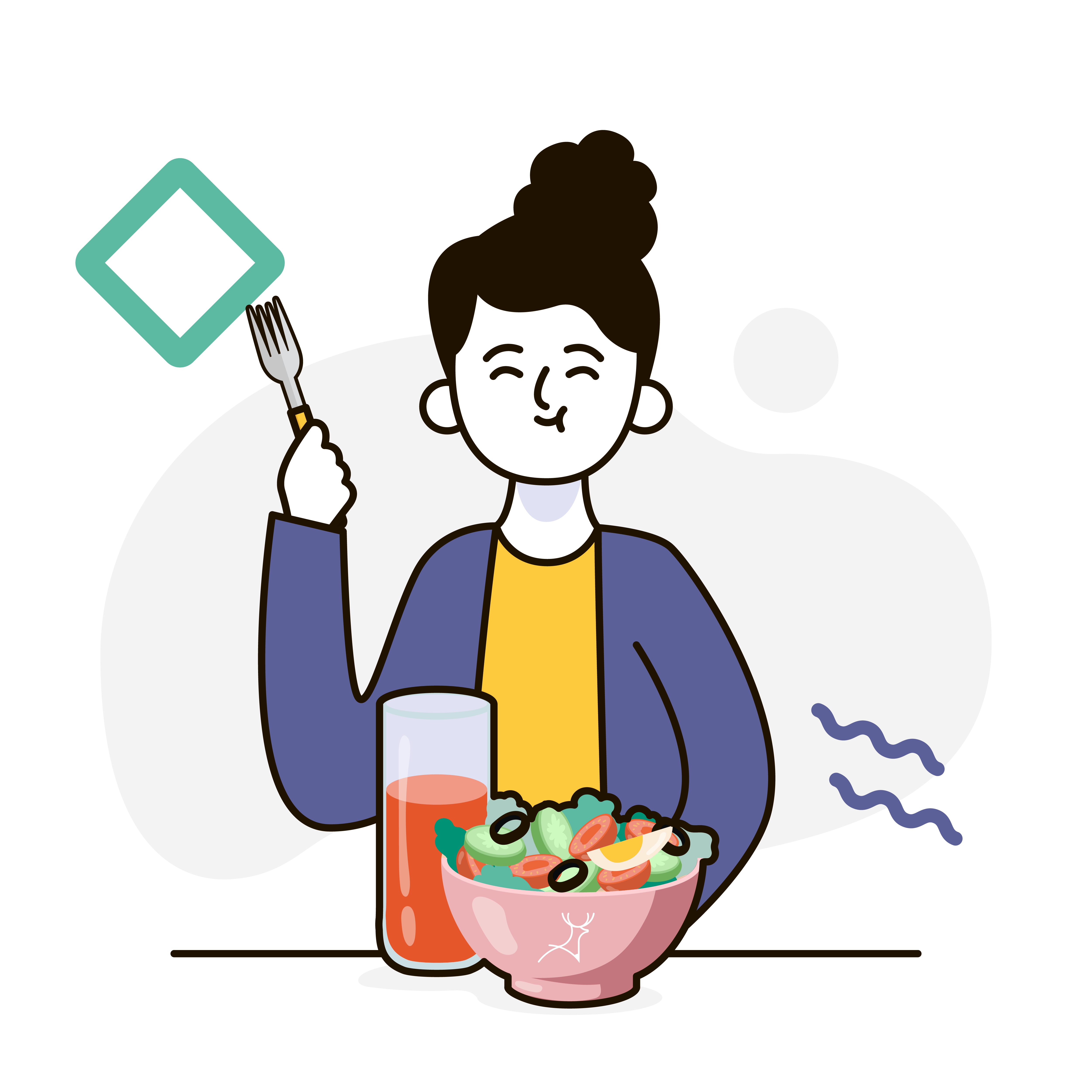 Leafy greens help improve digestion. So when you are about to have a huge meal, it helps to prepare the stomach with a few bites of veggies.
With Deer Designer: For starters, we always recommend developing brand guidelines first. This way, no matter how many designs you request going forward, there is one document you and the designer can refer to.
Brand guides serve as a map to help you give feedback on your requests.
Survey the dish selections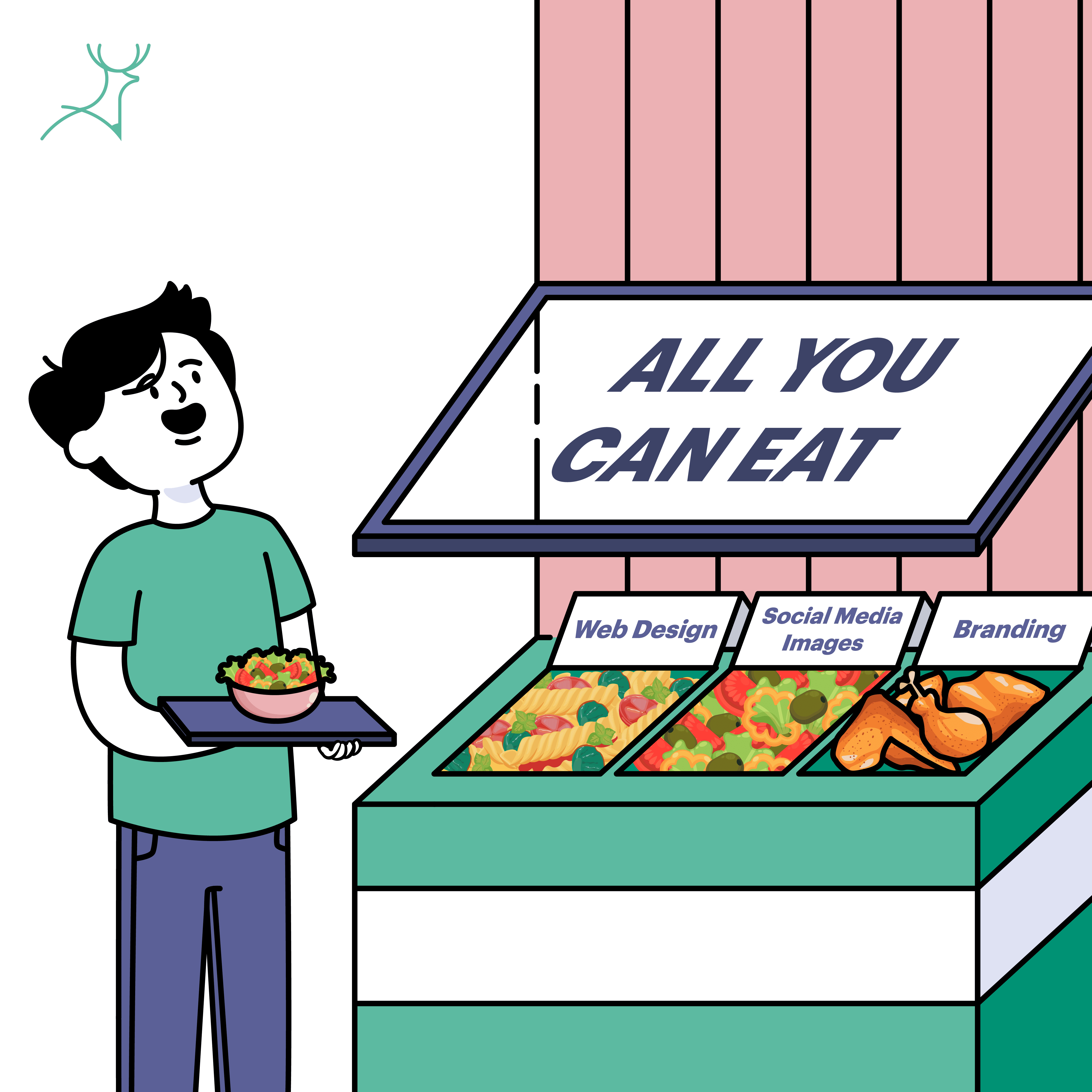 You wouldn't want to binge on pizza only to find out that the steak you have been craving is just at the far end of the restaurant. By checking out what is available first, you get to plan what to try first.
With Deer Designer: Check out our scope of service. You can ask for anything on that list. If you only need web design right now, that's ok, but it's nice to know that you can get a lot more done for the same price.
If the need arises for a merch design, for example, you can have Deer Designer work on it. Instead of having someone else do it, tapping us can save you money and time.
Get some insider info
Here's a secret: my brother works as a purchasing manager in a catering service, so he's always up to date with the current market price of ingredients. He knows when a kind of seafood is in season or if poultry prices have gone up.
He uses this insider info whenever he goes to an all-you-can-eat buffet. That's how he knows to prioritise eating dishes that are expensive or hard to come by.
With Deer Designer: You can ask your account manager about the usual design requests during specific seasons such as Christmas, Black Friday, etc. This way, you'll have an idea of how similar industries market their services during this time.
You can request related designs to join the bandwagon or ask for a totally different one. It helps that you have foresight so you can plan better and get the most out of your designs.
Give the burger section a chance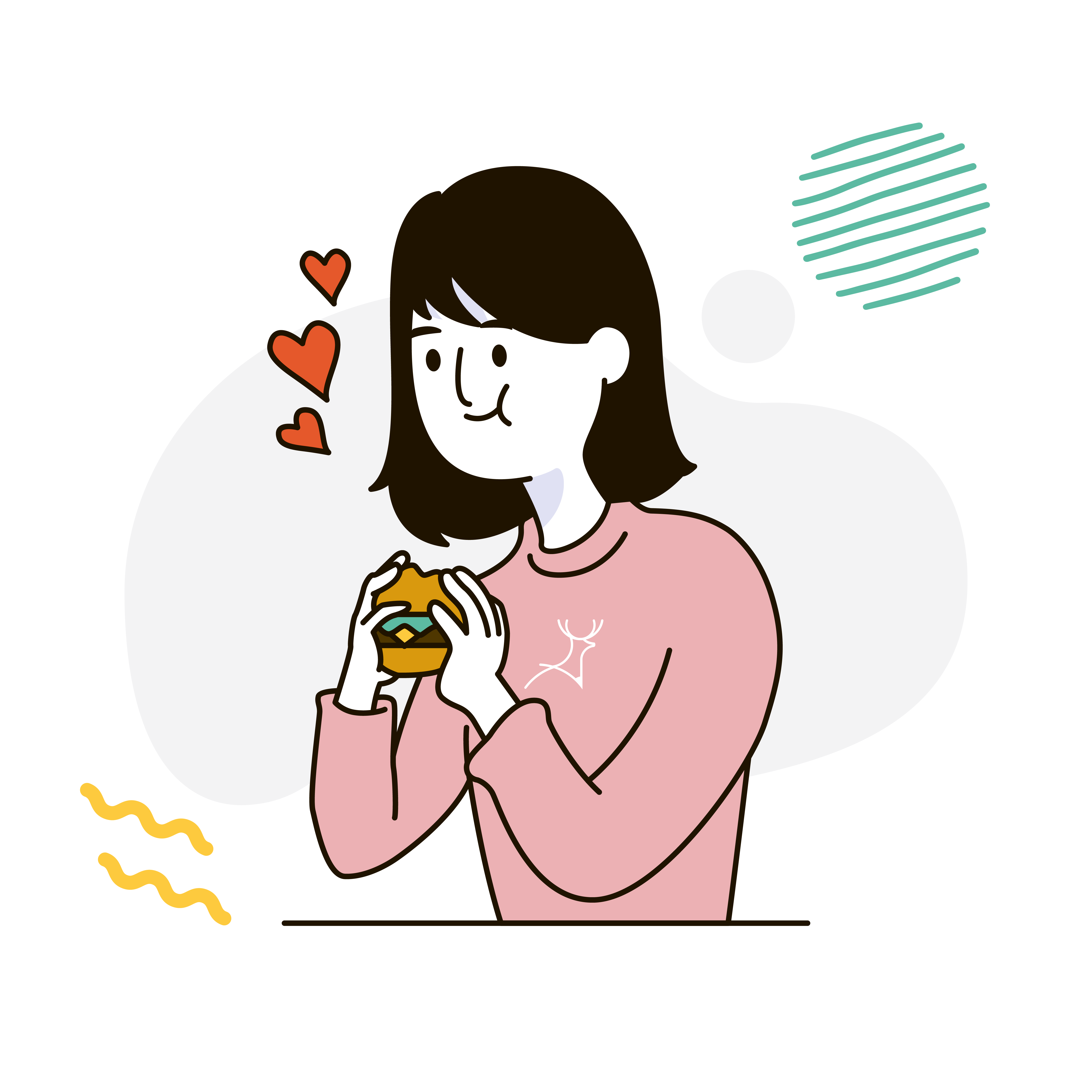 A burger may be the last dish you'd want to try in a buffet because you ate one yesterday, right? I knew it! 😂 But this specific burger may be a better burger than yesterday's one.
With Deer Designer: If you're not 100% happy with a design you got back from your team, you can ask them to change it as many times as you need. In extreme cases, you can even ask them to swap your designer.
Wait patiently for the hot pot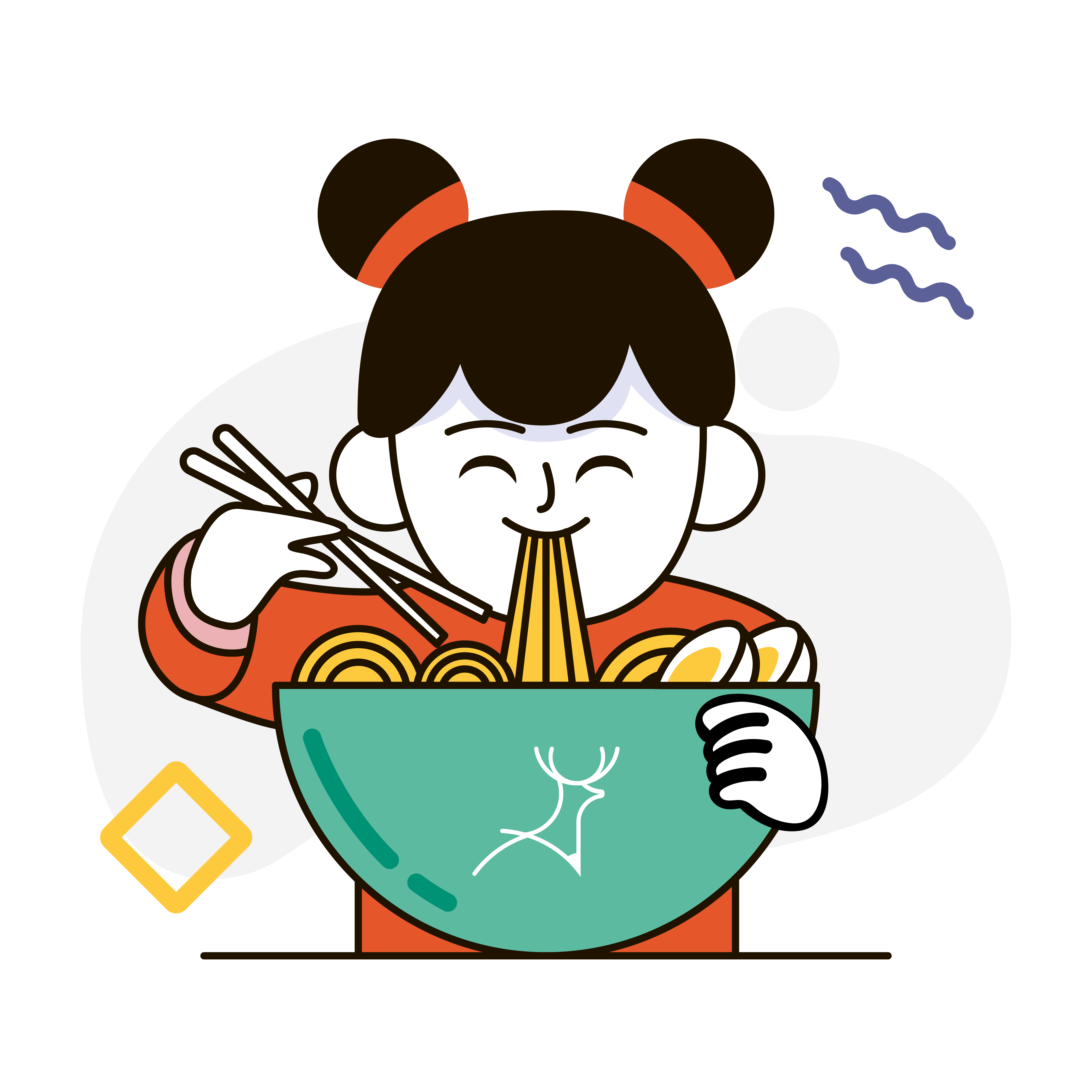 Did you know that you can ask for a hot dish from the chef in a buffet restaurant? There are dishes such as ramen, hot pot, and roasts that are made by request. However, they are usually more special and take longer to be prepared.
With Deer Designer: There are designs that have longer turnaround times like web designs, white papers, and PDFs. 
Those are often composed of multiple pages or are complex, design-wise. Always give us more time to complete them. Just be patient and we'll do our magic.
Share!
The ultimate buffet hack is to involve your family in trying everything. Each of us, when in a buffet restaurant, is assigned cuisines to bring to the table. 
I am assigned to get Italian dishes, my sister focuses on Japanese treats, and my mom on Mexican meals.
We all bring plates of samplers and try each others' choices. Then, if one of us likes a particular thing, that's what we get more of.
With Deer Designer: We can also make designs for your clients. No additional cost if you have an account with us. Your clients will receive the same premium designs and unlimited revisions, just like you.
Worth every penny
The benefits of subscribing to an on-demand design service are clear: convenience, cost savings, and access to a bespoke design. With so many subscription services on the market, it is important to take the time to research and choose the one that best meets your needs.
Understanding how to get the most out of your design service can pay off in the long run. With the right design subscription, you can save money, have a ready-made design to help "wow" your clients, and have a more convenient way of requesting for them.